Located in the Southern Pacific zone, Costa Rica's least developed and most rustic region where beauty and inspiration is everywhere you look, we've set-up a Costa Rica Photo Retreat to enrich the creative person's soul, who in turn will enrich our lives with their art.
All of our retreats take place at Las Villas de San Buenas in Costa Rica. You will discover how close we are to the amazing natural attractions that Costa Rica has to offer.

Dates: Visit our Events page for the most up-to-date information.
Who can attend? Anyone who has a passion for taking photos, whether you are an accomplished photography with 100,000s of photos or a novice who has always dreamed of photographing in Costa Rica. This place is for you.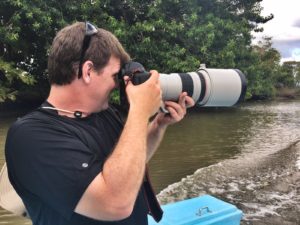 The Mission of The Costa Rica Photo Retreat is to create an intimate, luxurious, inspiration-filled environment for photographers of all skill levels to improve their photography while enjoying an amazing week in Costa Rica.
Who is leading the retreat? David Fulton will be leading the educational aspects of the Costa Rica Photo Retreat. Nick Halverson and Abigail Vargas will be your concierges during the week.
How much does it cost and what does the price include? Our ALL-INCLUSIVE pricing means that all transportation, most meals, snacks throughout the day and lodging are all included in the pricing.
Nick Halverson (Concierge)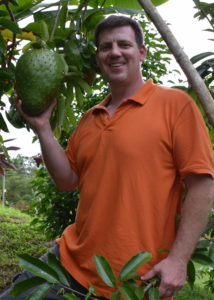 Nick has spent twelve years visiting Costa Rica and is the developer of Las Villas de San Buenas, the location of TheWriters' Retreat of San Buenas. He is our chauffeur, our tour guide and our all-around Costa Rica expert.
We want to make sure that guests get an authentic feel of the "true" Costa Rica. During the retreat guests will enjoy the local cuisine, visit several small towns, enjoy an afternoon at Playa Ventanas beach, and have a hike (or two) on the property.
This area of Costa Rica is still being developed and it is the perfect location to 'unplug' from the frantic pace of life and dedicate a week to pursuing one's goal related to writing.
David Fulton (professional photographer)
Brad Gudim (Marketing)
Brad has spent several decades in the event planning and management 'arena'.
Brad consults for exhibitors, marketers and sales teams and his projects include the Honeywell "Mission Possible" sales meeting, special effects for the Colonnade "Bacchus Sculpture" by Trammell Crow Company, technical assistant for the Target Greatland Grand Opening "Casper" presentation, technician for the "Floating Pearl" effect for AVEDA, speaker and demonstrator in the "401K Educational Video for Bankers Systems", presenter for the "Wanted Dead or Alive" promotion for St. Paul Pioneer Press, and regional spokesperson for the corporate name change of Citicorp Mortgage.